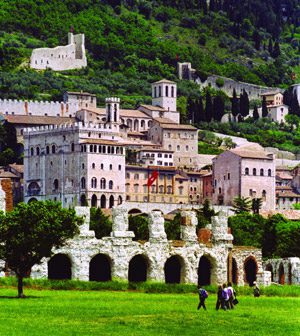 holiday offers – prices for July 2021 in Umbria
Holiday offers July prices
Residence formula prices
Two-room apartment for 2 people all included 7 nights € 450
Two-room apartment for 2 + 2 people all included 7 nights € 490
Large two-room apartment for 4 people all included 7 nights € 560
Two-room apartment for 3 people all included 7 nights € 480
Agriturismo Aurora has two farmhouses close to each other with equal services and close to each other
2 swimming pools, 2 solariums, 2 parking lots, trekking, horse riding, and much more
included in the price apartments: kitchen linen, bedroom, bathroom, all energy consumption, use of swimming pool, solarium, bicycles, barbecue, games for children, parking, wifi etc ..
On request breakfast € 5 per person per day
Final cleaning apartments € 20
and possibility of a restaurant in agreement with us a few steps at low prices typical Umbrian cuisine.
Amazing location!
My husband and I spent a wonderful time here, the apartment was nice with good quality, the staff helpful and very kind. Peaceful, quiet and lovely place in the the mountains, the northern part of Umbria
"Relaxing weekend"
We spent a wonderful weekend in the absolute tranquility of the countryside, surrounded by the scent of broom and geraniums. The staff was friendly and helpful. The apartment was very intimate and functional. The pool is gorgeous and surrounded by nature.
"An oasis of relaxation"
We are at the second stay after a few years, and we have found the same welcome ... to feel at home. The structure is well cared for, it is located in the greenery in the countryside. I recommend it to anyone who wants to experience a few days of peace and relaxation A praise to the kindness of the owners always attentive to every need.